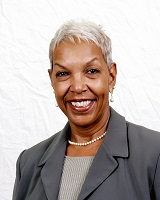 Elleen M. Yancey, M.A., Ph.D.
Associate Professor
Community Health & Preventive Medicine

Location: Buggy Works Bldg 100-A Suite 200
Phone: 404-752-1511
E-mail: eyancey@msm.edu
Education
GRADUATE:
Rush-Presbyterian Hosp. Chicago, IL
Practicum: Research Psychology

Chicago Bd. of Ed., Chicago, IL
Clinical Internship: Clinical Psychology

Health Services Research Institute, Association of American Medical Colleges
Research Fellowship

GRADUATE:
Clark Atlanta University
Degree: Doctor of Philosophy in Counseling Psychology

Columbia University
Degree: Master of Arts in Developmental Psychology


UNDERGRADUATE:
Fisk University
Degree: Bachelor of Arts in Psychology
Research Interests
HIV/AIDS Prevention
Community Based Participatory Research
Cultural Competence
Impact on Healthcare
Clinical Interests
Clinical services to older adults
Impact of plant-based diets supported by Shared Medical Appointments (SMAs)
Publications
Quarells, R. C., Thompson, W., Yancey, E. M., Henry Akintobi, T. K., Genzeyme, s. (2019). Community Engagement and Health Disparities in Clinical and Translational Research Course: a Joint Academic Intuition Approach. Washington, DC: Association for Clinical and Translational Science.
Akintobi, T., Blumenthal, D., Fish, T., Yancey, E.M., Zellner, T., Gordon, T., K., Carey, t., Moodley, K. Assessment of SUNCEP-AHEC Model: A Mixed-Methods Evaluation of a Program Designed to Increase Entry into Health Profession Among Underserved Youth in South Africa. American Public Health Association 2017 Annual Meeting & Expo. (2017).
Conerly Holliday, R., Braithwaite, R., Yancey, E., Akintobi, T., Stevens-Watkins, D., Smith, S., Powell, C. (2016) Substance Use Correlates of Depression among African American Male Inmates, Public Health and Incarceration: Social Justice Matters, Journal of Healthcare for the Poor and Underserved, JHCPU 27.2 Suppl.
Ede, V.N., Yancey, E., Stringer, H., Josiah Willock, R., Strayhorn, G. (2014). Clinician utilization of best practices for HIV care and status disclosure: A cross-sectional study. Open Journal of Preventive Medicine 4649-658. http//dx.doi.org/10.4236/ojpm.2014.48074.
Blumenthal, D.S., Hopkins, E., Yancey, E., Community-based participatory research: An Introduction.

Community-Based Participatory Health Research: Issues, Methods and Translation to Practice.

Second Edition. D.S. Blumenthal, R.J. DiClemente, R.L. Braithwaite & S.A. Smith (eds.), New York, NY: Springer Publishing Co. 2013
Honors and Awards
2013: Mentor of the Year Award, Morehouse School of Medicine
2010: Dean's Outstanding Research Award, Morehouse School of Medicine
2010: Joseph D. Greene Community Service Award, Collaborative Recipient: Morehouse School of Medicine Prevention Research Center Partnership., Healthcare Georgia Foundation
2008: Contributions to HIV/AIDS Prevention Award, Fulton County Department of Health and Wellness Communicable Diseases Prevention Branch.