News & Publications

MSM Launches the Health Equity Leadership & Exchange Network

This network establishes a forum to bolster leadership development and the exchange of ideas and information to advance health equity in laws, policies, and programs.

...
more >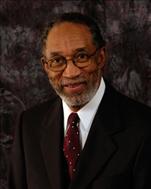 Dr. Robert Wright Receives Phoenix Award

Dr. Robert L. Wright, former MSM Board of Trustee, received the Phoenix Award from the Congressional Black Caucus and was featured in the Ledger-Enquirer....
more >

The Satcher Health Leadership Institute Awarded $3 Million to Fight Chronic Diseases in Diverse Communities

This grant will enable SHLI to strengthen access to care for African Americans at risk of depression and cardiovascular diseases. ...
more >

MSM Begins High School Youth Medical Mentoring Program

MSM welcomed nearly 30 high school juniors and seniors at Grady Memorial Hospital for the 2014 Reach One Each One ROEO Youth Medical Mentoring Program orientation held Sept. 25, 2014. ...
more >
Events