38th Fall Convocation - White Coat & Pinning Ceremony
View Playback
The 2022 Fall Convocation will bring together the Morehouse School of Medicine President and CEO, Executive Vice President and Dean, and the Board of Trustees. They will be joined by our academic and institutional leadership, faculty, and alumni for a memorable event focused entirely on our students. The event represents the beginning of their academic circle of life.
At Morehouse School of Medicine, Convocation recognizes and celebrates the incoming class of students, and serves as the official kickoff of the new academic year. It is a pivotal time and transformational experience for the first-year students who represent our Doctor of Medicine, Physician Assistant Studies, Graduate Education in Biological Sciences and Master of Public Health programs.
Included in the proceedings is the time-honored tradition of the White Coat and Pinning Ceremony. Incoming Master of Public Health students receive blue blazers and pins symbolizing their entrance into a field dedicated to protecting the public health and welfare of our communities. First-year Doctor of Medicine and Physician Assistant students receive their white coats, and Graduate Education in Biological Sciences students are fitted with their lab coats as symbols of the trust bestowed upon them as they carry on the noble traditions of medicine and science. The Graduate Education in Biological Sciences students also receive pins.
During this unprecedented time, we will continue to deploy protocols to safeguard the health and safety of our students. Thus, only students and the relevant leaders and faculty will be present in the NCPC Auditorium. However, this year's Convocation will be livestreamed via YouTube and Facebook Live to allow family and friends to watch the proceedings.
About our Convocation Speaker
Sandra Harris-Hooker, PhD
Vice President, Executive Vice Dean - Academic Administration & Research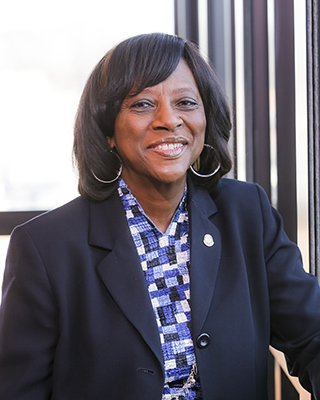 Dr. Sandra Harris-Hooker serves as Executive Vice Dean for Research and Academic Administration and holds the faculty rank of Professor in the Department of Pathology at the Morehouse School of Medicine. She is responsible for developing, administering, and overseeing all extramural funding (federal, state, local, private) and technology transfer as well overseeing administrative functions that include research compliance; research ethics, research-related education and policy; research administration and decision support; grants administration and various compliance committees.
Dr. Harris-Hooker has served the Morehouse School of Medicine family for more than 20 years in a number of research and leadership roles. In addition to her role as EVD, she has served as a PI, Multi-PI, and activity leader on NIH grants and cooperative agreements that have focused on training and career development of early-stage investigators. Dr. Harris-Hooker received her undergraduate degree at Dillard University in New Orleans, LA. After that, she received both her MS in Developmental Biology and her PhD in Developmental Biology from Atlanta University in Atlanta, GA.
MSM Learning Communities
All incoming students are grouped into learning communities, student-led and mentor-facilitated educational sessions that take place in a supportive team environment.
Making a Commitment
As they take the next step in their journey to becoming physicians, scientists, researchers, public health leaders and other health professionals, our entering students make a verbal commitment during the ceremony, dedicating themselves to upholding the highest professional and ethical standards.
Click title to view full pledge