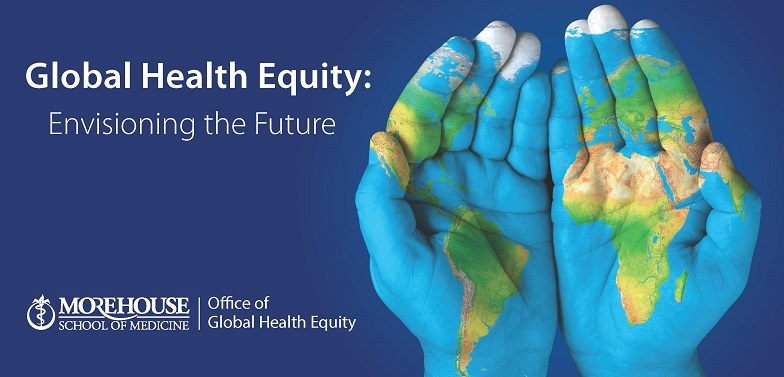 MSM's Global Health Learners Experience
Overview & Background
Morehouse School of Medicine's Office of Global Health Equity (OGHE) is pleased to announce an exciting funding opportunity to support global health learning experiences. Eligible learners include MSM students, faculty, staff, fellows, and residents. This opportunity is aligned with the OGHE's aims to address health disparities by working to ensure emerging health leaders trained at MSM are equipped to effectively advance global health equity. It also serves to support the OGHE's overarching goal of promoting health equity in resource-constrained settings through strategic partnerships and by strengthening capacity to address global health and development challenges.
The OGHE is soliciting applications for mentored research, service, clinical, and educational global activities in resource constraint settings. Applicants should develop projects that target areas of need in consultation with in-country collaborators. Possible areas include:
Access to care issues

Examining social determinants (e.g., housing, poverty, education, etc.) that influence access to health care
Health systems issues (e.g., health workforce, health facilities, health policies, health finance, etc.)

Communicable Diseases (e.g., malaria, HIV/AIDS, etc.)
Non-communicable Diseases (e.g., diabetes, hypertension, cancer, and other chronic illnesses)
Global mental health (e.g., trauma, substance use/abuse, depression, etc.)
Immigrant/refugee health
Community engagement
Please note: Previous awardees are not eligible to apply.
---
Grant Timeline
Date
Event
November 1, 2019
Release of application
December 15, 2019
Application deadline
December 15-31, 2019
Application review period
January 20-24, 2020
Personal interview period
February 3, 2019
Notification of awardees
June 1, 2020
Project funds should be encumbered
30 days after return from trip
End-of-project report due
Funding amount: up to $5,000
Post-Award Requirements
Completion of Trip Report form
Evaluation of project impact and outcomes: OGHE will provide technical assistance.
At least one public presentation of your international experience.
Maximum project length is 60 days or 8 weeks.
End-of-project report due within one month of project end date (or no later than December 15, 2019). Click here for report template.
Trip Requirements
Online blog with photos.
Participants may not practice outside the scope of their work.