My MSM Idea Submission Form
As someone who works or studies here at Morehouse School of Medicine have you ever had an idea that would make our institution a better place to work, learn and study? If so we want to hear from you! Simply fill out the form below and your idea will be reviewed by leadership and considered for implementation on campus. All ideas that will enhance our vision imperatives are welcome.
What if @ MSM...
Your ideas matter.
We want to hear them.
Submit your ideas below.
Your idea will be reviewed
and considered for
possible implementation.
Thank You!
Thank you for your submission! Your idea will be thoroughly reviewed and considered by our Executive Leadership Team. If selected, you will be contacted to further discuss bringing your idea to life.

See our review process below: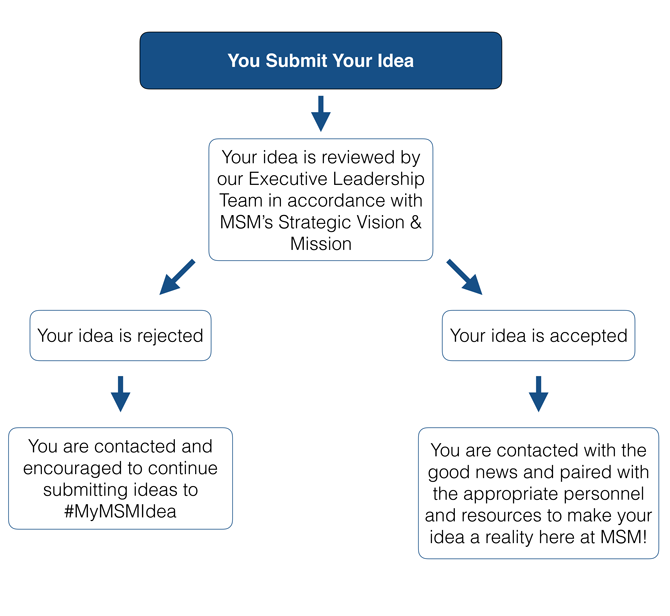 Submit another idea to My MSM Idea »