New CEHD Director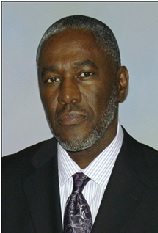 Robert M. Mayberry, M.S., M.P.H., Ph.D., is professor and vice chair, Department of Community Health and Preventive Medicine at Morehouse School of Medicine (MSM), Atlanta, Georgia. Dr. Mayberry also serves as the Associate Director, MSM Clinical Research Center (CRC) and Director and Epidemiologist of the CRC Study Design, Biostatistics, and Data Management Core. Dr. Mayberry was recently named the Director of Center of Excellence on Health Disparities at MSM, providing the opportunity for him to continue to advance health equity through community engagement, research and scholarship.
Dr. Mayberry has conducted significant extramurally-funded research as principal investigator, including research in Medicaid managed care options and performance standards, on improving recommended diabetes care standards in community health centers, on improving sustainable self-care behaviors in private and governmentally-funded health care systems, and research to increase adherence to evidence-based medication. More recent work has focused on building the research infrastructures and the capacities of community-based organizations for prevention research, including the successful training and integration of community health workers into primary care. He is Core Director, Community-Clinic Linkages, of the REACH (Racial-Ethnic Approaches to Community Health) Initiative, funded by the Centers for Disease Control and Prevention through the MSM Prevention Research Center.
Receiving his doctoral training in Epidemiology from the University of California at Berkeley, Dr. Mayberry has significant experience in research, teaching, program planning and evaluation, research translation, implementation and dissemination science, and policy analysis. He has served in several academic and governmental positions including the Assistant Dean of the Graduate School at the University of South Carolina and Senior Epidemiologist for Minority Health at the Centers for Disease Control and Prevention. He is the former Director of Health Equity Research, Institute for Health Care Research and Improvement, at Baylor Health Care System (BHCS), Dallas, Texas, and led efforts to better understand variations in care quality by race and ethnicity, socioeconomic status, and other patient characteristics; to improve healthcare quality by implementing evidence-based interventions to eliminate inequities in healthcare; and to integrate scientific findings into clinical decisions and healthcare policy to achieve equitable best care practices.
He is active in local, state, and national health services and public health organizations including the Academy Health (former nationally elected member of the Board of Directors and member of Annual Research Meeting Planning Committee), Coalition for Health Services Research, the American Public Health Association (Epidemiology and Medical Care Sections Planning Committees) and the Society for Epidemiologic Research (Annual Meeting Abstract Review Committee). As an appointed member of Georgia Governor's Council on Maternal and Infant Health, he chaired its Evaluation and Strategy Workgroups which identified priorities and solutions for maternal and infant health among stakeholders throughout the state. He also led the evaluation of the Pfizer Foundation Southern HIV/AIDS Initiative and provided technical assistance to the 24 community-based organizations providing health education and prevention interventions to diverse local communities in nine states.
Dr. Mayberry is a nationally noted scientist, scholar and an opinion leader in minority health, health disparities and equity research. He has influenced policy and funding decisions for the Centers for Disease Control and Prevention, the Agency for Health Care Research and Policy, and the National Quality Forum in this regard. He has served as an expert consultant and scientific reviewer for several academic, private and federal organizations and reviewer for many peer-review scientific journals. As a teacher and mentor, Dr. Mayberry was awarded the Abraham Lilienfeld Award by the Epidemiology Section of the American Public Health Association for his excellent contributions to the teaching of epidemiology.