Carey Roth Bayer, EdD, MEd, BSN, RN, CSE
Professor, Community Health and Preventive Medicine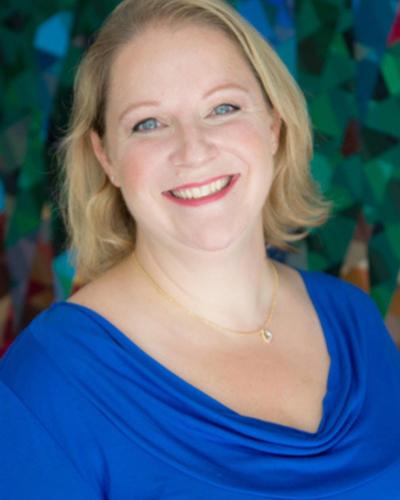 Carey Roth Bayer, EdD, MEd, BSN, RN, CSE, is a professor in the departments of Community Health and Preventive Medicine as well as Medical Education at Morehouse School of Medicine (MSM). Her scholarship focuses on training health professionals to address human sexuality with patients across the lifespan; Sexual Orientation, Gender Identity, Gender Expression, Safe Space, & Inclusion Training; utilizing innovative technologies for sexual history-taking; and, development of tools for measuring sexual health training outcomes. She is the lead author of the Sexual Health Education for Professionals Scale (SHEPS) and holds national and international leadership positions with the National Coalition for Sexual Health, U.S. National Sexual Health Conference Board of Directors, as well as the Society for the Scientific Study of Sexuality.
Dr. Bayer co-led the development of competencies for reshaping North American medical education curricula in sexual health as well as sexual orientation, gender identity, and sex development. She was named a Teacher of Distinction in the MSM Teaching Academy as well as designated as one of the 50 Revolutionaries in Sexual and Gender Health by the Program in Human Sexuality at the University of Minnesota. She received the Distinguished Service award from the Society for the Scientific Study of Sexuality, the Professional Standard of Excellence award from the American Association of Sexuality Educators, Counselors, and Therapists, and the Outstanding Reviewer Award from the Association of American Medical College's MedEdPORTAL.
Dr. Bayer currently serves as both an Associate Editor as well as faculty mentor for MedEdPORTAL. At MSM she has served in numerous leadership capacities including Chair of Faculty Assembly, faculty advisor of the MSM Alliance Student Organization, representative to the APC, Learning Community mentor, and Faculty Mentor in the Teaching Academy, to name a few. She earned a Bachelor of Science in Nursing from Xavier University, a Master's in Adult Education and a Doctorate in Human Sexuality Education from Widener University. She is a Certified Sexuality Educator. Dr. Bayer's favorite place in academia is in the learning environment, helping students actively work to make the world a more sexually healthy place.