Glenn W. Mitchell III
Managing Partner, Ernst & Young, LLP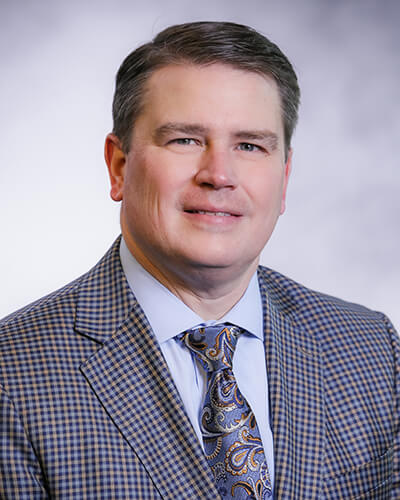 Glenn Mitchell is a native of Douglas County Georgia. He oversees more than 1,800 people with responsibilities for growing the offices, empowering the firm's people with the knowledge and resources needed to best serve their clients, and overseeing community involvement efforts.
Glenn serves as the Managing Partner for the Atlanta office of EY and oversees professionals across EY's service lines of Tax, Advisory, Assurance and Transaction Advisory. He also has responsibilities around connecting approximately 1,100 IT and Advisory professionals in the EY Alpharetta office to the overall Atlanta practice. He is responsible for helping their approximately 3,000 people in the city have all of the tools necessary to execute their role in achieving the Firm's purpose of building a better working world by equipping them with the resources and insights they need to provide exceptional service to their clients. Glenn has 23 years of experience providing professional services to high-growth organizations, with a focus on the financial statement audit of technology, software, life sciences, real estate and distribution companies.
As an audit partner in EY's Assurance practice, he works closely with entrepreneurial and large international companies, providing services such as financial statement audits, adoption and audit of Section 404, mergers and acquisitions, private equity offerings, public equity offerings, and public debt offerings. He also manages various non audit relationships, in which his role is to coordinate EY's services, and ensure that they bring the full power of the Firm to the client.
Education: Auburn University, BS, Accounting and Finance (1989 – 1993)
Boards:
United Way of Greater Atlanta
Board of Governors and Board of Directors of the Georgia Chamber of Commerce, and the Campaign Committee of the Woodruff Arts Center
Central Atlanta Progress
In Memphis, he served on the Boards of Arts Memphis and Christian Brothers University
Organization: Leadership Atlanta - Class of 2017