Jamil Joyner
Student Government Association President, Morehouse School of Medicine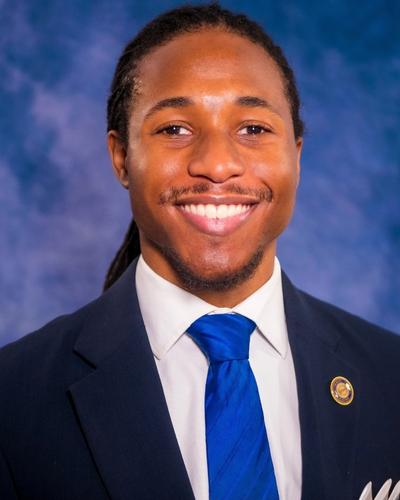 Jamil Joyner currently serves as the 2022-2023 MSM Student Government Association President. Elected to this office on a platform of constructing a clear and effective organizational structure, elevating intra-community engagement, developing student leaders, and facilitating student-faculty collaboration, Jamil sets out to redefine SGA for sustained excellence.
Jamil brings a wealth of institutional experience to this position including tenures as an MD Class President, Student Ambassador, and LCME Steering Committee member. Currently, Jamil also serves as a Health Equity Fellow with Biogen Inc. working with the Lupus team within the Worldwide Medical Emerging Pipelines division. An MD/MBA candidate for the class of 2023,
Jamil looks to pursue a residency in Internal Medicine and ultimately spend time both practicing clinically and serving as an Administrator and/or Executive in the healthcare industry.
An Alumnus of Morehouse College 17' and a native of Atlanta, Jamil continues to hold deep personal and professional connections within the city and community. His love for science and service led his to pursue a career in medicine, while his love for his community led him to pursue his trainings from institutions committed to the holistic education of future agents of positive, equitable change.