Kimberly Paige
Executive Vice President and Chief Marketing Officer for BET Networks and Live Events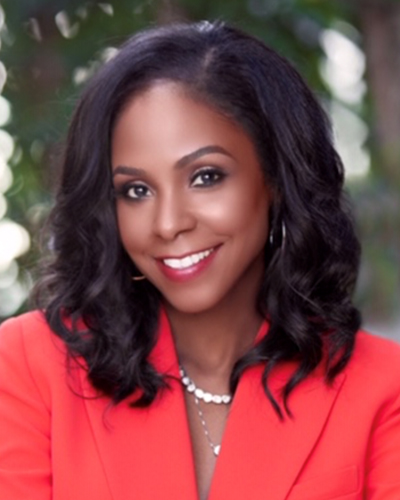 Kimberly Paige is a seasoned executive with more than 25 years of general management, strategy, innovation, and brand marketing experience with a proven track record of building billion-dollar Fortune 500 brands.
Paige is Executive Vice President and Chief Marketing Officer for BET Networks and Live Events. Paige is responsible for managing and implementing brand strategy across all platforms, including the BET and BET Her linear networks, BET+, BET Digital, BET Social and BET Experience. Paige also leads BET's awarding-winning Brand Creative Team, best-in-class Consumer Insights & Analytics Team and all Media Planning. In addition, she stewards BET's Live Events business. Paige reports to Scott Mills, President of BET Networks.
Most recently, Paige was the Chief Operating and Brand-Building Officer at Sundial Brands, a leading skincare and haircare manufacturer renowned for its innovative use of high-quality, culturally authentic natural ingredients, and maker of SheaMoisture, Nubian Heritage, Madam C.J. Walker Beauty Culture, and nyakio™. Paige managed the overall strategic direction of the company and led the business planning for continued growth, including the existing product portfolio, new and innovative products and line extensions, and built the business in existing and new channels. She was responsible for operations, which included end-to-end supply chain, marketing and sales, and continually assessed the organization and infrastructure for company growth.
She joined Sundial from her previous role as Chief Marketing Officer of Coty, Inc. where she stewarded the repositioning of several flagship brands.
Prior to Coty, Paige spent 17 years at The Coca Cola Company where she led several businesses to unparalleled revenue growth while driving brand loyalty for brands including Sprite, Fanta, SmartWater and more. In addition to multiple brand leadership roles, she was Vice President & CMO of Coca-Cola's Ventures & Emerging Brands, where she led innovation and marketing support for emerging and recently acquired brands. Prior to that, Paige co-founded and was President of Kickoff Marketing, a strategic planning and brand consulting firm where she drove profitable growth and assessed new business venture opportunities for a variety of consumer brands and non-profit organizations. Paige began her career at Procter and Gamble, where she worked in brand management and drove results for the largest division of the company (formerly Package Soap and Detergent).