Marlon D. Cousin
Managing Partner, The Marquin Group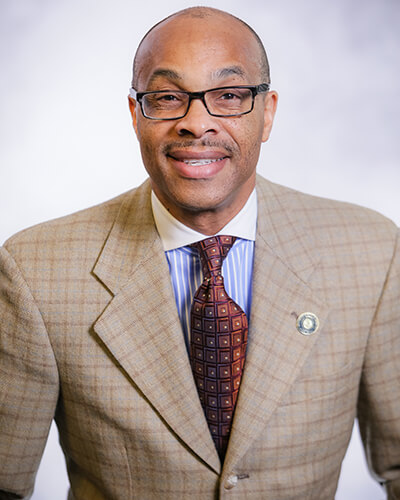 Marlon D. Cousin holds the position of Managing Partner in The Marquin Group's Headquarters in Atlanta. He is responsible for driving the vision and strategic direction of Marquin Consulting Group, Marquin Partners, Marquin Staffing, diversitytalent.com, and Express. TMG focuses on the development of human capital throughout the US with Executive Search, Temporary Staffing, Training and Development, Leadership Development, Workforce Development, and On-Line Recruiting.

Marlon previously held the position of Vice-President/General Manager for KraftNabisco Company that account for over $600 million in retail sales and 1,200 employees. In that role he was charged with redesigning the organizational structure and developing a plan to ensure that the KraftNabisco Company capitalized on the exploding cookie and cracker segment of the food industry. In 1996, as Market General Manager for the Pepsi Cola Company, Mr. Cousin led a team whose task was to define the strategic vision and tactical game plan for the Boston market.
In his eight–year tenure at Pepsi, Mr. Cousin has held several positions in marketing and sales, including Market Development Manager for the Pepsi Bottling Group. There he had strategic responsibilities for the beverage plans and annual promotional calendars for each of the company-owned bottling operations. Other assignments included Marketing Manager for Pepsi USA, Key Account Manager where he was responsible for developing and executing regional selling strategies for the Oklahoma Area; and District Manager for the Dallas market.
Marlon holds a BA for Morehouse College. His affiliates are; Board of Trustee, Morehouse College; Board Member, KIPP Strive Academy; Board Member, Eastside YMCA; Board Member, N.I.S.M.E., and Board Member, SEDCO Chemical; Diversity Advisory Team and Contributor, Black Enterprise Magazine. Also, he has been the recipient of the Corporate Executive of the Year Award, Langston University, Eastside YMCA Black Achiever in Business and Industry Award, and Leadership Medal from the Chamber of Commerce in Oklahoma City. He has been featured on Tony Brown's Journal, Workforce 2000 Getting ready for the Global Market, and Black Chronicle, "Black Executives on the Fast Track".