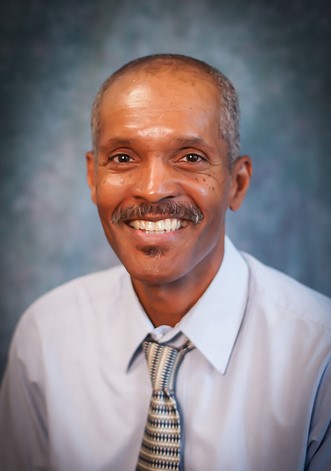 Alexander Crosby, MD, MPH
Professor II
Community Health & Preventative Medicine

Location: NCPC 333
Phone: (404)756-8851
E-mail: acrosby@msm.edu
Education
POST GRADUATE:
Howard University Hospital
Residency in Family Medicine

Morehouse School of Medicine
Area of Study: General Preventive Medicine and Public Health

Centers for Disease Control Prevention (CDC) Epidemic Intelligence Service
Area of Study: Public Health and Epidemiology

GRADUATE:
Howard University's College of Medicine
Degree: MD


Emory University's School of Public Health
Degree: Masters of Public Health

UNDERGRADUATE:
Fisk University
Degree: Bachelor of Arts


Research Interests
Prevention of suicidal behavior, child maltreatment, intimate partner violence, interpersonal violence among adolescents, and assault injuries among minorities.
Publications
Wang J, Sumner SA, Simon TR, Crosby AE, Annor F, Gaylor E, Xu L, Holland KM. Explaining Increasing Suicide Rates: A Study of National Trends in the Incidence and Lethality of Suicide Attempts, United States, 2006-2015. JAMA-Psychiatry. 2020; 77:684-693. PMID:32320023; PMCID: PMC7177650; DOI: 10.1001/jamapsychiatry.2020.0596
Wang J, Sumner SA, Holland KM, Halpin J, Ivey-Stephenson A, Crosby AE. National Trends in hospitalizations for self-directed violence related to opioids and/or depression — United States, 2000–2015. Preventive Medicine. 2020;134:106051. PMID: 32156563;
https://doi.org/10.1016/j.ypmed.2020.106051
.
Crosby AE, Ertl A, Lyons BH, Ivey-Stephenson AZ, Jack SPD. Circumstances associated with suicides among females – 16 states, United States, 2005-2016. Journal of Medical Care. 2021; vol 59 suppl (Feb): S92-S99, ISSN: 0025-7079; PMID: 33438889; PMCID: PMC8175030; DOI:
10.1097/MLR.0000000000001482
Ivey-Stephenson AZ, Demissie Z, Crosby AE, Stone DM, Gaylor E, Wilkins N, Lowry R, Brown M. Suicidal Ideation and Behaviors Among High School Students — Youth Risk Behavior Survey, United States, 2019. MMWR Suppl 2020;69(Suppl-1):47–55. DOI: http://dx.doi.org/10.15585/mmwr.su6901a6 .
Zwald ML, Holland KM, Annor FB, Kite-Powell A, Sumner SA, Bowen DA, Vivolo-Kantor AM, Stone DM, Crosby AE. Syndromic Surveillance of Suicidal Ideation and Self-Directed Violence — United States, January 2017–December 2018. MMWR Morb Mortal Wkly Rep 2020;69:103–108 PMID: 31999688; PMCID: PMC7004405; DOI: 10.15585/mmwr.mm6904a3.
Honors and Awards
2020 - OCOO/CDC award for Contribution to Public Health Impact Group Award (team award - Occupational Health Clinic COVID-19 Deployer Assessment and Monitoring Team, OSSAM
2020 - NCIPC/CDC award for Excellence in partnering (domestic)
2020 - NCIPC/CDC award for Excellence in policy
2019 - NCIPC/CDC award for Excellence in Epidemiology (domestic)
2018 - CDC award for Excellence in Surveillance and Health Monitoring (domestic)
2018 - Best Poster – Professional Category American Association of Suicidology Annual Conference
2017 - NCIPC award for Excellence in Program Delivery (domestic)
2017 - NCIPC award for Excellence in Protecting and Promoting Public Health
2016 - NCIPC/CDC award for Excellence in Surveillance and Health Monitoring (domestic)
2016 - CDC award for Excellence in Workforce Recognition
2014 - CDC award for Domestic Excellence in Surveillance and Health Monitoring
2013 - CDC/NCIPC award for Excellence in Frontline Public Health Service
2013 - CDC/NCIPC award for Excellence in Partnering
2013 - United States Public Health Service Unit Commendation – National Publc Health Strategy
2010 - United States Public Health Service Unit Commendation – Deepwater Horizon Gulf Oil
2009 - United States Public Health Service Unit Commendation – Rosebud Reservation Suicide response
2006 - Dept of Health and Human Services Secretary's Award for Distinguished Service for response to Hurricanes Katrina, Rita and Wilma
2006 - United States Public Health Service Unit Commendation