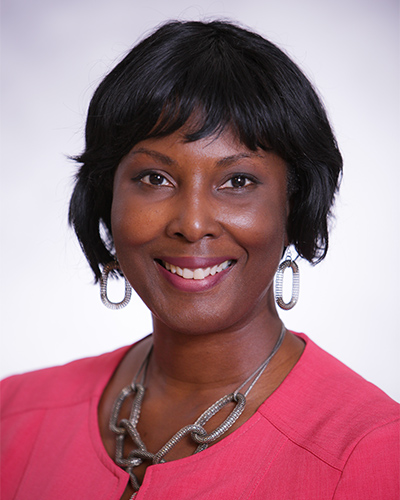 Carla Durham Walker, M.A.
Instructor
Associate Course Director
Community Health & Preventive Medicine
Location: National Center for Primary Care 337
Phone: 404-752-1852
E-mail: cdurham@msm.edu
Education
GRADUATE:
Georgia State University
Degree: Master of Arts


UNDERGRADUATE:
Wesleyan College
Degree: Bachelor of Arts
Research Interests
Undergraduate Medical Education
Graduate Medical Education
Academic Writing
Publications
Rivers, D., Durham Walker, C., K. Mitchell, A., Lawrence, S., Bayer, C. (2020). Improving the Public's Health Through Sustained, Multidisciplinary Academic and Community Partnerships: The MSM Model. Journal of the Georgia Public Health Association, 8(1), Article 15. https://digitalcommons.georgiasouthern.edu/jgpha/vol8/iss1/15/
Thomas, R., Taylor, B. D., Desiree, R., Carla, D.-W. (2019). P10 Student-led Community Engagement and Service Learning Projects in underserved communities. Proceedings of Advancing the Science of Community Engaged Research (CEnR): Innovative and Effective Methods of Stakeholder Engagement in Translational Research (vol. 13 (Suppl 2)). BioMedical Central. https://www.vumc.org/meharry-vanderbilt/advancing-science-community-engaged-research-conference
Thomas, R., Rivers, D., Durham Walker, C., Taylor, B. (2019). Student-led community engagement and service learning projects in underserved communities (Suppl 2 ed., vol. 13). Washington DC: BMC Proceedings 2019.
Beverly D. Taylor, Ayanna V. Buckner, Carla Durham Walker, and Ijeoma Azonobi (2012) Training Residents to Address Cancer Health Disparities. Journal of Graduate Medical Education: March 2012, Vol. 4, No. 1, pp. 72-75.
Issue Overview. Reese, LeRoy. Walker, Carla Durham. Journal of Health Care for the Poor and Underserved vol. 23 issue 2 May 02, 2012. p. 1-3. ISSN: 1548-6869.
Honors and Awards
2014-2013: Morehouse School of Medicine Residency Program Manager of the Year