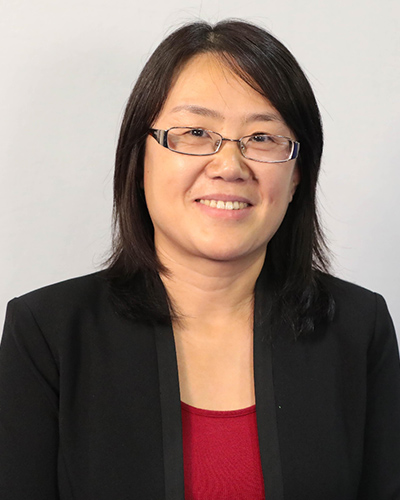 Fengxia Yan, M.D., M.S.
Associate Professor
Community Health & Preventive Medicine

Location: Multidisciplinary Research Center
Phone: 404-752-1153
E-mail: fyan@msm.edu
Education
MEDICAL SCHOOL:
Qingdao University Medical College
Degree: Doctor of Medicine in Medical Science in Pediatrics


GRADUATE:
Quingdao University Medical College
Degree: Master of Science in Human Histology and Embryology

Georgia State University
Degree: Master of Science in Biostatistics


UNDERGRADUATE:
Qingdao University Medical College
Degree: Bachelor


Research Interests
Applying statistical methods to solve public health, medical and biomedical problems using both newly collected and existing datasets
Chronic diseases
Cancer,
Mental health
Infectious diseases
Constructing different type of models to examine the risk factors or perform prediction
Clinical Interests
Participating in clinical trials
Publications
Yan F, Cha E, Lee ET, et, al. A self-assessment tool for screening young adults at risk of type 2 diabetes using Strong Heart Family Study data. Diabetes Educ (2016), 42(5):607-17.
Fareed S, Sarode N, Yan F, et al. Immergluck LC. Applying fecal microbiota transplantation (FMT) to treat recurrent Clostridium difficile infections (rCDI) in children. PeerJ (2018), 6: 14-33
Yan F, Guo JF, Cui X. Racial disparity of the preventive health care and behavior risk factors among Type 2 Diabetes. Ethn Dis (2015), 25(2):220-5.
Yan F, Mayberry R, Li Y: Statistical methods and common problems in medical or biomedical science research. Int J Physiol Pathophysiol Pharmacol (2017), 9(5):157-163.
Wiltshire A, Brayboy LM, Yan F, et al. Infertility knowledge and treatment beliefs among African American women in an urban community. Contracept Reprod Med (2019), 4: 16-23.