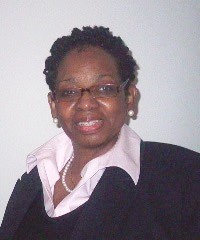 Gail G. McCray, M.A., M.C.H.E.S.
Instructor
Community Health & Preventive Medicine

Community Health Educator
Location: Buggy Works Bldg 100-A Suite 200
Phone: 404-752-1645
E-mail: gmccray@msm.edu
Education
GRADUATE:
University of Georgia, Athens, GA
Degree: Master of Arts in Health Promotion and Behaviour

UNDERGRADUATE:
Brandeis University, Waltham, MA
Degree: BA in General Science and African and African American Studies
Research Interests
Cancer prevention and control
Community Health Workers
Hypertension control
Health Literacy
Bioethics and Communities of Color
Social Determinants of Health,
Patient-centered care
Community-based Research/Action
Publications
Williams, A. W., Ervin, C. E., McCray, G. G. (2020). Bridge Builders to Health Equity: The High School Community Health Worker Program. Journal of the Georgia Public Health Association. Volume 8, Number 1
McCray, G. G., Ervin, C. E., Haynes, B. L., Proeller, A. S., Livingston, A. W. (2020) Making the Case for Community Health Workers in Georgia. Journal of the Georgia Public Health Association. Volume 8, Number 1.
Allen, C.G., McKinney, L., Bethea, B., Escoffery, C., McCray, G., McBride, C. & Akintobi, T. (2020). Abstract B090: Exploring the roles of CHWs in improving uptake of family health history assessment among patients and providers: Implications for cancer risk reduction and prevention among minority populations. (2020). American Association for Cancer Research. DOI: 10.1158/1538-7755.DISP18-B090 Published June 2020
Daniels, E.C., Powe, B.D., Metoyer, T., McCray, G., Baltrus, P. & Rust, G.S. (2012). Increasing knowledge of cardiovascular risk factors among African Americans by use of community health workers: the ABCD community intervention pilot project. Journal of the National Medical Association.
Smith, S. Johnson, L. , Wesley, D, Turner, K.B., McCray, G.G., Sheats, J.,& Blumenthal, D.S. (2012). Translation to Practice of an Intervention to Promote Colorectal Cancer Screening Among African Americans. http://www.ncbi.nlm.nih.gov/pmc/articles/PMC3476058/?report=reader (Clinical and Translational Science). E pub 2012 Aug 7.