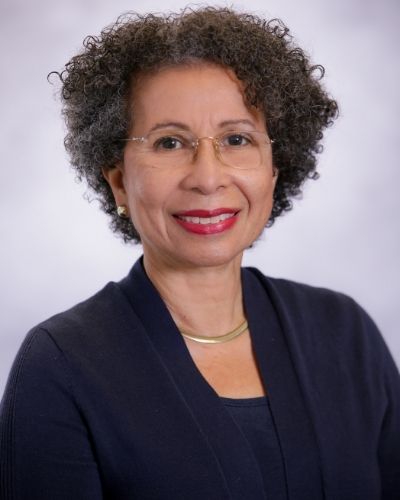 Jennifer Rooke, M.P.H., M.D.
Assistant Professor
Community Health & Preventive Medicine

Director
Employee Health and Lifestyle Medicine Clinic
Location: NCPC, Room 333
Phone: 404-752-1517
E-mail: jrooke@msm.edu
Education
POSTGRADUATE:
Methodist Hospital, Brooklyn, NY
Residency: Internal Medicine

Morehouse School of Medicine, Atlanta, GA
Residency: Preventive Medicine

Emory University School of Medicine, Atlanta, GA
Residency: Occupational Medicine

GRADUATE:
Long Island University, ITTC

St. Georges University School of Medicine
Degree: Doctor of Medicine

Emory University, Master of Public Health Program
Degree: Master of Public Health

UNDERGRADUATE:
Hunter College, City University of New York, BA
Research Interests
Plant-Based Nutrition and chronic disease
Lifestyle behavior modification in the prevention and treatment of type 2 diabetes
Vitamin D screening among African Americans: Are we using the wrong test
Employee Health Interventions that improve health and reduce costs.
Environmental Health
Clinical Interests
Lifestyle Medicine
Occupational Medicine
Publications
Branch-Rooke, J., McKinley, T. W., & Sikes, R. K. (1990). Domestic violence: an analysis of battered women in Georgia. Journal of the Medical Association of Georgia.
Branch-Rooke, J. (1997) The HIV Epidemic in Grenada, 1984 - 1996. Grenada Medical Journal.
Rooke, J. (2018). Advancing Health Equity With Lifestyle Medicine. American Journal of Lifestyle Medicine, 1559827618780680. https://doi.org/10.1177/1559827618780680
Rooke, J (2020) Handwashing and Plant-Based Nutrition: Recurring themes in Health Education. American Journal of Health Science.
Honors and Awards
Full-Tuition Scholarship, St. Georges University, School of Medicine, St. Georges, Grenada, December 1980
Annual Service Awards, Choice Care Occupational Medicine, 2005 - 2007
Service Appreciation Award, The Airport Mail Center at OSHA VPP Flag Ceremony, August 9, 2007
Appreciation Award for Outstanding Contributions in Teaching, Morehouse School of Medicine, June 22, 2007
Service Award for Serving as President, Georgia Chapter of the American College of Occupational and Environmental Medicine, February 11, 2012
Service Appreciation Award, Georgia Caribbean American Heritage Coalition, at Opening Ceremony of Caribbean Heritage Month, June 2, 2013