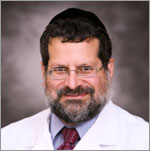 Lee S. Caplan, M.D., M.P.H.
Professor
Community Health & Preventive Medicine

Location: NCPC, Room 327
Phone: 404-752-1626
E-mail: lcaplan@msm.edu
Education
POSTGRADUATE:
Jersey Shore Medical Center
Internship

University of Massachusetts Medical Center at Worcester
Residency

United States Public Health Service Epidemiology Training Program
Fellowship


GRADUATE:
Albert Einstein College of Medicine
Degree: Doctor of Medicine

Harvard University School of Public Health
Degree: Master of Public Health

Johns Hopkins School of Hygiene and Public Health
Degree: Doctor of Philosophy


UNDERGRADUATE:
Columbia College
Degree: Bachelor of Arts
Research Interests
Cancer epidemiology
Cancer prevention and control
Chronic disease epidemiology
Religion/spirituality and health
Publications
Erwin, K. A., Caplan, L. S. (in press). Breastfeeding vs Infant Formula and their impact on early childhood caries. Archves of Epidemiology.
Musonge-Effoe, J. E., Alema-Mensah, E., Effoe, V. S., Akinnawo, F., Caplan, L. S. (2020). The association between health care coverage and prevalence of cardiovascular diseases and diabetes over a 10-year period. Prev Med., 132.
McKinney, L. P., Gerbi, G., Caplan, L. S., Claridy, M., Rollins, L. (2020). Predictors of beliefs towards genetic testing for cancer risk among adults in the United States: Implications for prevention or early detection. Journal of Genetic Counseling.
Coughlin, S. S., Caplan, L. S., Stone, R. (2020). Use of consumer wearable devices to promote physical activity among breast, prostate, and colorectal cancer survivors: a review of health intervention studies. Journal of Cancer Survivorship.
Coughlin, S. S., Caplan, L. S., Williams, V. (2019). Home-based physical activity interventions for breast cancer patients receiving primary therapy: a systematic review. Breast Cancer Res Treat., 178(3), 513-522.