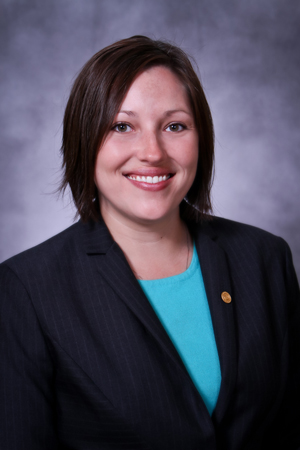 Megan Douglas, JD
Associate Professor
Community Health and Preventive Medicine

National Center for Primary Care
Location: 720 Westview Dr, NCPC 310
Phone: (404) 756-5275
E-mail: mdouglas@msm.edu
Education
POSTGRADUATE:
Morehouse School of Medicine, Satcher Health Leadership Institute
Fellowship: Health Policy Leadership

GRADUATE:
Georgia State University College of Law
Degree: Juris Doctor

UNDERGRADUATE:
Virginia Tech
Degree: Bachelor of Science, Biology, Minor in Psychology
Research Interests
Legal and other policy interventions to improve population health and advance health equity.

Methodologies to analyze policies, including legal epidemiology, gap analyses, environmental scan, focus groups, surveys and key informant interviews
Publications
Douglas MD, Bent Weber S, Bass C, Li C, Gaglioti AH, Benevides T, Heboyan V. Creation of a Longitudinal Legal Data Set to Support Legal Epidemiology Studies of Mental Health Insurance Legislation. Psychiatr Serv. 2022 Mar 1;73(3):265-270. doi: 10.1176/appi.ps.202100019. Epub 2021 Jul 29. PMID: 34320828.

Heboyan V, Douglas MD, McGregor B, Benevides TW. Impact of Mental Health Insurance Legislation on Mental Health Treatment in a Longitudinal Sample of Adolescents. Med Care. 2021 Oct 1;59(10):939-946. doi: 10.1097/MLR.0000000000001619. PMID: 34369459; PMCID: PMC8425633.

Douglas MD, Respress E, Gaglioti AH, Li C, Blount MA, Hopkins J, Baltrus PT, Willock RJ, Caplan LS, Dawes DE, Mack D. Variation in Reporting of the Race and Ethnicity of COVID-19 Cases and Deaths Across US States: April 12, 2020, and November 9, 2020. Am J Public Health. 2021 Jun;111(6):1141-1148. doi: 10.2105/AJPH.2021.306167. Epub 2021 Apr 15. PMID: 33856884; PMCID: PMC8101591.

Gaglioti AH, Li C, Douglas MD, Baltrus PT, Blount MA, Zahidi R, Caplan LS, Willock RJ, Fasuyi OB, Mack DH. Population-Level Disparities in COVID-19: Measuring the Independent Association of the Proportion of Black Population on COVID-19 Cases and Deaths in US Counties. J Public Health Manag Pract. 2021 May-Jun 01;27(3):268-277. doi: 10.1097/PHH.0000000000001354. PMID: 33762542.

Baltrus PT, Douglas M, Li C, Caplan LS, Blount M, Mack D, Gaglioti AH. Percentage of Black Population and Primary Care Shortage Areas Associated with Higher COVID-19 Case and Death Rates in Georgia Counties. South Med J. 2021 Feb;114(2):57-62. doi: 10.14423/SMJ.0000000000001212. Erratum in: South Med J. 2021 May;114(5):326. PMID: 33537783; PMCID: PMC7870015.
Honors and Awards
Committee Member, National Academies of Science, Engineering and Medicine

Consensus Study on the Review of Federal Policies that Contribute to Health Inequities