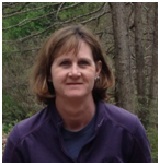 Brenda Klement, Ph.D.
Associate Professor
Medical Education

Location: Hugh Gloster Building 122
Phone: 404-752-1637
E-mail: bklement@msm.edu
Education
GRADUATE:
Kansas State University
Degree: Doctor of Philosophy in Biology


UNDERGRADUATE:
University of New Mexico
Degree: Bachelor of Science in Biology
Research Interests
Medical Education

Endochondral bone formation

Gravitational effects on the skeletal system
Publications
Klement, Brenda J., Quinnita M. Young, Binu J. George, and May Nokkaew "Skeletal tissue growth, differentiation and mineralization in the NASA Rotating Wall Vessel" Bone. 34; 487-498, 2004

Klement, Brenda J., Binu J. George, Quinnita M. Young and Brian S. Spooner "Tissue Growth and Mineralization in the Rotating Wall Vessel and in Spaceflight" Journal of Gravitational Physiology. 11(3); 67-82, 2004

Marshall, C., Ruby Flowers, Neeta Goli, Marianne Vandromme, Douglas Paulsen and Brenda Klement "Nutrient diffusion through articular cartilage: development and use of a model system." Gravitational and Space Biology, 20:139-140, 2006.

Ruby Flowers-Aime, Candace Marshall, Albert von Deutsch, Allyson Belton, Jonathan Wright, Daniel von Deutsch, Douglas Paulsen and Brenda Klement "Gravitational effects on glucose diffusion into articular cartilage tissue." Gravitational and Space Biology, 20(2): 99-100, 2007.

Villanueva, Idalis, Brenda J. Klement, Daniel vonDeutsch, and Susan J Bryant "Cross-linking density alters early metabolic activities in chondrocytes encapsulated in poly(ethylene glycol) hydrogels and cultured in the rotating wall vessel." Biotechnology and Bioengineering 102(4): 1242-1250, 2009.

Klement, Brenda J, Douglas F Paulsen, and Lawrence E. Wineski "Anatomy as the backbone of an integrated first year medical curriculum: Design and implementation." Anatomical Sciences Education, 4:157-169, 2011.

Click here to view additional publications.
Honors and Awards
2014: Dean's Outstanding Teaching Award, Morehouse School of Medicine

2009: PhD Student Faculty Appreciation Award, Morehouse School of Medicine

2009: Dean's Outstanding Teaching Award, Morehouse School of Medicine

2007: PhD Student Faculty Appreciation Award, Morehouse School of Medicine

2001: American Society for Gravitational and Space Biology Thora W. Halstead Young Investigator's Award