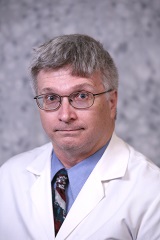 Education
POSTGRADUATE:
University of Louisville School of Medicine
Fellowship: Infectious Disease

Faulkner Hospital
Residency: Internal Medicine

Baylor College of Medicine
Internship & Residency: Internal Medicine


MEDICAL SCHOOL:
University of Mississippi School of Medicine
Degree: Doctor of Medicine
Research Interests
HIV/AIDS

Tuberculosis
Specialties
Infectious Diseases
Board Certification
Internal Medicine and Infectious Diseases
Publications
Robles AM, Stringer HG Jr. HIV-AIDS in minorities. Clin Chest Med. 2006 Sep;27(3):511-9, viii. Review. PMID: 16880060

Foreman MG, Oruma D, Gugneja S, Stringer HG. "HIV, pharyngitis, and disseminated rash."[Image Study]. eMedicine Journal [serial online]. 2003. Available at: http://knowledge.emedicine.com//splash/shared/pub/cotw/0036.html.

Gittens MV, Roth WW, Roach T, Stringer HG Jr, Pieniazek D, Bond VC, Levett PN. "The molecular epidemiology and drug resistance determination of HIV type 1 subtype B infection in Barbados." AIDS Res Hum Retroviruses: 19(4):313-9, 2013.

Foreman MG, Flenaugh E, Stringer HG, Hewan-Lowe K. "Chronic plasma cell pneumonia in a patient with long-standing HIV infection: case report and review of the literature." Am J Med Sci;324(5):285-7, 2003

Roth WW, Khan M, Geleziunas R, Stringer HG Jr, Zuberi JA, Greene WC, Powell M, Bond VC. "Functionally-impaired HIV-1 nef alleles from a mother-child transmission pair." Int J Mol Sci;3(10):1058-72, 2002.

Guo X, Gopalan R, Ugbarugba S, Stringer H, Heisler M, Foreman M, Nzerue C. "Hepatitis B-related polyarteritis nodosa complicated by pulmonary hemorrhage." Chest;119(5):1608-10, 2001.

Click here to view additional publications.
Honors and Awards
2014: White Coat Society, Morehouse School of Medicine (Faculty Inductee), May 16

2002: Certificate, International Course on Tuberculosis Control (sponsored by the International Union Against Tuberculosis and Lung Disease in collaboration with the Tanzania National Tuberculosis / Leprosy Programme), Arusha, Tanzania, November 11-29

1999: MorehouseSchool of Medicine Faculty Recognition Award for Outstanding Contributions to Clinical Research

1983: Alpha Omega Alpha, Inducted