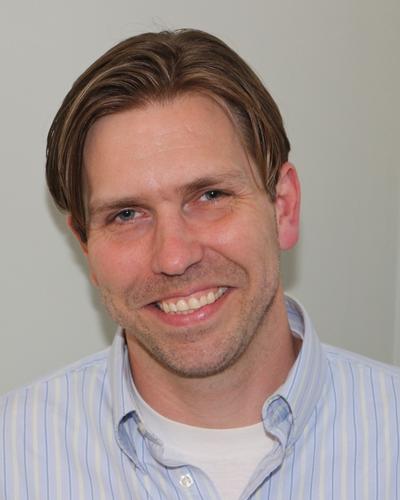 J. Christopher Ehlen, Ph.D.
Associate Professor
Neurobiology

Location: Multidisciplinary Research Center F14
Phone: (404) 752-1826
E-mail: jehlen@msm.edu
Education
POSTGRADUATE:

Georgia State University
Fellowship:
Neuroscience


GRADUATE:

Kent State University

Degree:
Doctor of Philosophy in Physiology
UNDERGRADUATE:

University at Albany, State University of New York

Degree:
Bachelor of Science in Biological Sciences
Research Interests
My current research focuses on: 1) understanding the mechanistic role of sleep in the neuronal circuits that regulate resilience to social stress; 2) elucidating the neuronal mechanisms responsible for regulating sleep need and identifying the genes involved in this mechanism.
Publications
Non-rapid eye movement sleep determines resilience to social stress. Bush B.J., Donnay C., Andrews E.A., Lewis-Sanders D., Gray C.L., Qiao Z., Brager A.J., Johnson H., Brewer H.C.S., Sood S., Saafir T., Benveniste M., Paul K.N., Ehlen J.C. (2022) eLife. 23(11), e80206.


Stowie, A., Qiao, Z., Do Carmo Buonfiglio, D., Beckner, D.M., Ehlen, J.C., Benveniste, M., Davidson, A.J. Arginine-Vasopressin Expressing Neurons in the Murine Suprachiasmatic Nucleus Exhibit a Circadian Rhythm in Network Coherence In Vivo. (2022) PNAS. 120 (4), e2209329120.


Ehlen, J.C., Brager, A.J., Baggs, J., Pinckney, L., Gray, C.L., DeBruyne, J.P., Esser, K.E., Takahashi, J.S., Paul, K.N. (2017) Bmal1 function in skeletal muscle regulates sleep. eLife. e26557.


Ehlen, J.C.*, Jones, K.A.*, Pinckney, L, Gray, C.L., Burette, S., Weinberg, R.J., Evans, J.A., Brager, A.J., Zylka, M.J., Paul, K.N, Philpot, B.D., DeBruyne, J.P. (2015) Maternal Ube3a loss disrupts sleep homeostasis but leaves circadian rhythmicity largely intact. The Journal of Neuroscience. 35 (40): 13587-13598.


Ehlen, J.C. *, Hesse, H.*, Pinckney, L., Paul, K.N. (2013) Sex chromosomes regulate nighttime sleep propensity during recovery from sleep loss in mice. PLOS ONE. 8(5) e62205.
http://www.ncbi.nlm.nih.gov/pubmed/?term=ehlen+jc