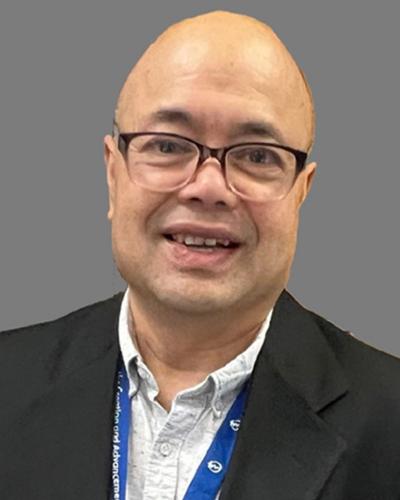 Jiepei Zhu, MD, PhD
Associate Professor
Neurobiology

Associate Director
Center for Neurotrauma, MultiOmics & Biomarkers (CNMB)
Location: 720 Westview Dr SW, Atlanta, GA 30310-145
Phone: 404-752-1078
E-mail: jzhu@msm.edu
Education
POSTGRADUATE
Virginia Commonwealth University
Department of Anesthesiology & Neurosurgery
Fellowship: Postdoctoral Fellow

MEDICAL SCHOOL
Hengyang Medical College, University of South China
Degree: Doctor of Medicine (Clinical Medicine)

GRADUATE
Virginia Commonwealth University
Degree: Doctor of Philosophy in Neurobiology and Anatomy

Jinan University
Degree: Master of Science in Anatomy & Neuroanatomy
Research Interests
Research Interests
Preclinical Animal Models of Brain Injury and Trauma
Behavioral Assessment after Brain Injury
Therapeutic intervention for Brain Injury and Trauma
Morphological Analysis of Brain Injury and Aging
Publications
Ju LS, Zhu J, Brant JO, Morey TE, Gravenstein N, Seubert CN, Vasilopoulos T, Setlow B, Martynyuk AE. Intergenerational Perioperative Neurocognitive Disorder in Young Adult Male Rats with Traumatic Brain Injury. Anesthesiology. 2023 Jan 13:10-97.


Zhu J, Sikon R, Rarey KE, Nonabur VE, Gravenstein N, Smith CR, Le‐Wendling LT. Embalming and Maintenance of a Pliable Cadaver Over a Two‐Year Period for Clinical Procedure Learning. The FASEB Journal. 2022 May;36.


Yang Z, Zhu T, Pompilus M, Fu Y, Zhu J, Arjona K, Arja RD, Grudny MM, Plant HD, Bose P, Wang KK. Compensatory functional connectome changes in a rat model of traumatic brain injury. Brain Communications. 2021;3(4):fcab244.


Zhu J, Parsons JT, Yang Y, Martin E, Brophy DF, Spiess BD. Platelet and white cell reactivity to top-load intravenous perfluorocarbon infusion in healthy sheep. Journal of Surgical Research. 2021 267:342-9.


Murphy TW, Cueto R, Zhu J, Spiess B, Eurell LB, Becker TK. Ultrasound-guided external jugular and femoral arterial cannulation for juvenile swine. Laboratory Animals. 2021 Dec;55(6):573-6.


Click the link to view additional publications:
https://www.ncbi.nlm.nih.gov/myncbi/jiepei.zhu.1/bibliography/public/