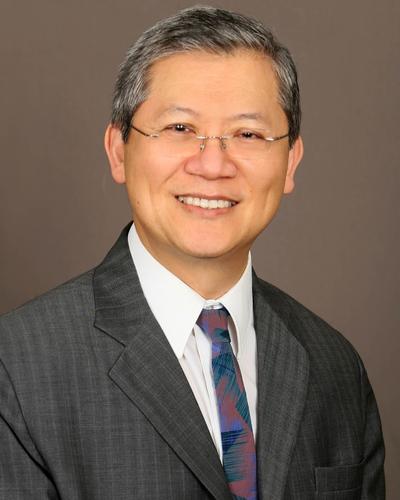 Kevin Wang, PhD
Professor & Vice-Chair for Research
Neurobiology

Neuroscience institute
Location: 720 Westview Dr SW, Atlanta, GA 30310-1458
Phone: ‭(404) 752-1085‬
E-mail: kwang@msm.edu
Education
POSTGRADUATE:

Wayne State University
Fellowship:
Postdoctoral Fellow in Pathology

GRADUATE:

University of British Columbia
Degree:
PhD in Pharmaceutical Science
UNDERGRADUATE:

University of Guelph

Degree:
BSc. in Biochemistry & Biomedical Science
Research Interests
CNS translational biomarker research, neurotrauma, Epilepsy, molecular diagnostics, and neurotherapeutics.
Clinical Interests
Translational biomarkers for TBI, stroke, Alzheimer's Disease, and epilepsy.
Publications
Wang KK, Munoz Pareja JC, Mondello S, Diaz-Arrastia R, Wellington C, Kenney K, Puccio AM, Hutchison J, McKinnon N, Okonkwo DO, Yang Z, Kobeissy F, Tyndall JA, Büki A, Czeiter E, Pareja Zabala MC, Gandham N, Berman R; and the InTBIR Biospecimens/ Biomarkers Working Group. Blood-based traumatic brain injury biomarkers - Clinical utilities and regulatory pathways in the United States, Europe and Canada. Expert Rev Mol Diagn. 2021 Dec;21(12):1303-1321.
Yang Z, Arja RD, Zhu T, Sarkis GA, Patterson RL, Romo P, Rathore DS, Moghieb A, Abbatiello S, Robertson CS, Has kins WE, Kobeissy F, Wang KKW. Characterization of Calpain and Caspase-6- Generated Glial Fibrillary Acidic Protein Breakdown Products Following Traumatic Brain Injury and Astroglial Cell Injury. Int J Mol Sci. 2022 Aug 11;23(16):8960.
Yue JK, Upadhyayula PS, Avalos LN, Deng H, Wang KKW. The Role of Blood Biomarkers for Magnetic Resonance Imaging Diagnosis of Traumatic Brain Injury. Medicina (Kaunas). 2020 Feb 22;56(2):87. Wbw qd
Li, X., Pierre, K., Yang, Z., Nguyen, L., Johnson, G., Venetucci, J., Torres, I. Lucke-Wold, B., Shi, Y., Boutte, Shear, D., Leung, L.Y., Wang, K.K.W. Blood-Based Brain and Global Biomarker Changes after Combined Hypoxemia and Hemorrhagic Shock in a Rat Model of Penetrating Ballistic- Like Brain Injury. Neurotrauma Reports. Vol. 2.1, 2021 PMID: 34901937 PMCID: PMC8655796 DOI: 10.1089/neur.2021.0006
Simonato, M., Agoston, D.V., Brooks-Kayal, A., Dulla, C., Fureman, B., Henshall , D.C., Pitkanen, A., Theodore,W.H., Twyman, R.E. Kobeissy, F.H., Wang, K.W., Whittemore, V., Wilcox, K.S. (2021) A strategic roadmap for the identification of clinically relevant biomarkers of epileptogenesis. Nature Neurology Review. 17, pages 231–242 (2021)
Complete List of Published Work in My Bibliography: (total 330)
https://www.ncbi.nlm.nih.gov/sites/myncbi/1JknoBI1e5_QD/bibliography/44308605/public/
Honors and Awards
Two acute traumatic brain injury blood-based protein biomarkers (UCH-L1/GFAP) Dr. Wang and his colleagues discovered and conducted clinical validation on had resulted in FDA and European Medicines Agency (EMA) regulatory clearance as the first in vitro diagnostic blood tests for mild TBI patients in 2018 & 2021.