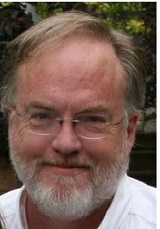 Douglas Paulsen, Ph.D.
Professor
Associate Dean for Graduate Studies
Pathology & Anatomy
Location: Hugh Gloster Building B230
Phone: 404-752-1559
E-mail: dpaulsen@msm.edu
Education
GRADUATE:
Wake Forest University
Degree: Doctor of Philosophy in Anatomy


UNDERGRADUATE:
McDaniel College
Degree: Bachelor of Arts in Biology
Research Interests
The formation, maintenance, diseases and repair of bones and muscles
Limb development and skeletal patterning.
The roles of retinoids (vitamin A derivatives) in regulating cell and tissue function.
Microgravity effects on musculoskeletal tissues in embryos and adults.
Publications
Klement BJ, Paulsen DF, Wineski LE. Anatomy as the backbone of an integrated first year medical curriculum: design and implementation.

Anat Sci Educ

. 2011 May-Jun;4(3):157-69. doi: 10.1002/ase.217. Epub 2011 Apr 27. PMID: 21538939
Wineski LE, von Deutsch DA, Abukhalaf IK, Pitts SA, Potter DE,Paulsen DF. Muscle-specific effects of hindlimb suspension and clenbuterol in mature male rats.

Cells Tissues Organs

. 2002;171(2-3):188-98. PMID: 12097841
von Deutsch DA, Abukhalaf IK, Wineski LE, Roper RR, Aboul-Enein HY, Paulsen DF, Potter DE. Distribution and muscle-sparing effects of clenbuterol in hindlimb-suspended rats.

Pharmacology

. 2002 May;65(1):38-48. PMID: 11901300
von Deutsch DA, Abukhalaf IK, Wineski LE, Aboul-Enein HY, Pitts SA, Parks BA, Oster RA, Paulsen DF, Potter DE. Beta-agonist-induced alterations in organ weights and protein content: comparison of racemic clenbuterol and its enantiomers.

Chirality

. 2000 Aug;12(8):637-48. PMID: 10897101
Lo WK, Shaw AP, Paulsen DF, Mills A. Spatiotemporal distribution of zonulae adherens and associated actin bundles in both epithelium and fiber cells during chicken lens development.

Exp Eye Res

. 2000 Jul;71(1):45-55. PMID: 10880275