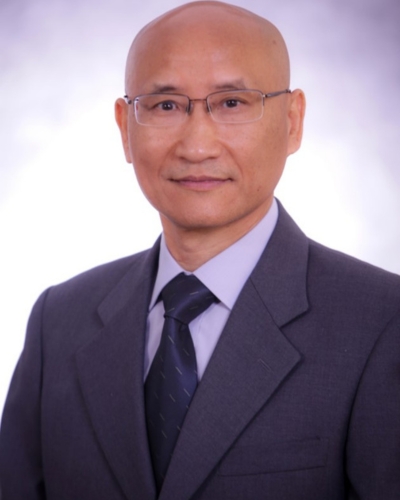 Dong Liu, M.D., Ph.D.
Associate Professor
Physiology

Cardiovascular Research Institute
Location: Research Wing D212
Phone: (404) 756-8916
E-mail: dliu@msm.edu
Education
POSTGRADUATE:
University of California, San Francisco
Fellowship: Cardiovascular Science

MEDICAL SCHOOL:
School of Medicine, Zhejiang University
Degree: Doctor of Medicine in Cardiology

GRADUATE:
School of Medicine, Wuhan University
Degree: Master of Science in Physiology

UNDERGRADUATE:
Jiangxi Medical College
Degree: Bachelor of Medicine
Research Interests
Therapeutic angiogenesis in cardiovascular disease.
Publications
Zhu, D., Wang, Y., Thomas, M., McLaughlin, K., Oguljahan, B., Henderson, J., Yang, Q., Chen, Y.E., Liu, D. (2022). Exosomes from adipose-derived stem cells alleviate myocardial infarction via microRNA-31/FIH1/HIF-1α pathway. Journal of Molecular and Cellular Cardiology, 162, 10-19. PubMed PMID: 34474073; NIHMSID: NIHMS1767400.


Zhu, D., Johnson, T.K., Wang, Y., Thomas, M., Huynh, K., Yang, Q., Bond, V.C., Chen, Y.E., Liu, D. (2020). Macrophage M2 polarization induced by exosomes from adipose-derived stem cells contributes to the exosomal proangiogenic effect on mouse ischemic hindlimb. Stem Cell Research & Therapy, 11(1), 162. PubMed Central PMCID: PMC7178595.


Kang, T., Jones, T.M., Naddell, C., Bacanamwo, M., Calvert, J.W., Thompson, W.E., Bond, V.C., Chen, Y.E., Liu, D. (2016). Adipose-derived Stem Cells Induce Angiogenesis via Microvesicle Transport of miRNA-31. Stem Cells Translational Medicine, 5(4), 440-450.


Kang, T., Lu, W., Xu, W., Anderson, L., Bacanamwo, M., Thompson, W., Chen, Y.E., Liu, D. (2013). MicroRNA-27 (miR-27) targets prohibitin and impairs adipocyte differentiation and mitochondrial function in human adipose-derived stem cells. Journal of Biological Chemistry, 288(48), 34394-34402.


Liu, D., Hou, J., Hu, X., Wang, X., Xiao, Y., Mou, Y., De Leon, H. (2006). Neuronal chemorepellent Slit2 inhibits vascular smooth muscle cell migration by suppressing small GTPase Rac1 activation. Circulation Research, 98(4), 480-489. (on the cover, with commentary)

Click here to view additional publications.