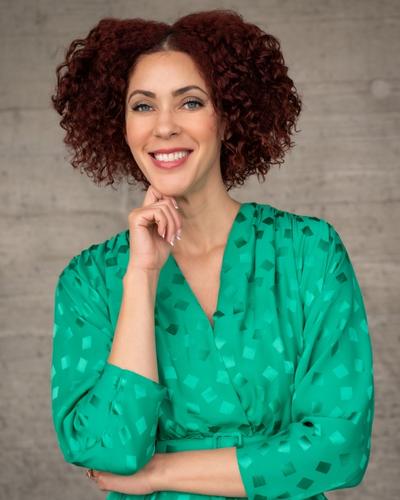 Education
POSTGRADUATE
City of Hope Comprehensive Cancer Center
Postdoctoral Fellowship: Prostate Cancer Health Disparities

GRADUATE
Loma Linda University School of Medicine
Degree: Doctor of Philosophy in Physiology

UNDERGRADUATE
The University of Akron
Degree: Bachelor of Science in Biology
Research Interests
Dr. Burnham's research focuses on biological determinants of prostate cancer tumor aggressiveness and worse survival outcomes in Black men. Her academic training, research experience, community engagement, and collaborative track record have provided her with a unique skillset with which to approach prostate cancer disparities research translationally.

Dr. Burnham's laboratory is specifically interested in the effect of HER2/ERBB2 overexpression on cellular function, clinical features in patients, treatment response for patients, and survival outcomes in men of West African ancestry. Additionally, she seeks to identify genetic variations as well as multiomic signatures associated with HER/ERBB2 amplification and overexpression. These projects are funded by the Department of Defense Prostate Cancer Research Program (WX1XWH2110038) and the Prostate Cancer Foundation (20YOUN04).

Dr. Burnham's overarching research goal is to develop therapeutic strategies using a precision medicine approach to improve overall survival for currently incurable stages of the disease and ultimately reduce lethal prostate cancer in Black men.
Publications
Johnson JR, Woods-Burnham L, Hooker SE, Batai K, Kittles RA. Genetic contributions to prostate cancer disparities in men of West African descent. Front. Oncol. 2021; 11.770500. doi: 10.33889/fonc.2021.770500. PMCID: PMC8606679.


Woods-Burnham L, Johnson JR, Hooker SE, Bedell FW, Dorff TB, Kittles RA. The role of diverse populations in U.S. clinical trials. Med. 2021; 2(1):21-24. PMID: 35590131.


Woods-Burnham L. Not all champions are allies in health disparities research. Cell. 2020. 183(3):580-582. PMID: 35590131.


Woods-Burnham L, Stiel L, Martinez SR, Sanchez-Hernandez ES, Wilson C, Ruckle H, Almaguel F, Carpten JD, Stern MC, Williams DR, Montgomery S, Casiano CA. Psychosocial stress, glucocorticoid signaling, and prostate cancer health disparities in African American men. Cancer Health Disparities. 2020; doi:10.9777/chd.2020.1005. PMCID: PMC8896511.


Hooker SE, Woods-Burnham L, Bathina M, Lloyd SM, Gorjala P, Mitra R, Nonn L, Kimbro KS, Kittles RA. Genetic ancestry analysis reveals misclassification of commonly used cancer cell lines. Cancer Epidemiol Biomarkers Prev. 2019; 28(6): 1003-1009. PMCID: PMC6548687.


Woods-Burnham L, Cajigas-Du Ross CK, Love A, Basu A, Durán AM, Sanchez- Hernandez ES, Martinez SR, Ortiz-Hernandez GL, Stiel L, Wilson C, Montgomery S, Roy S, Casiano CA. Glucocorticoids upregulate stress oncoproteins associated with therapy-resistance in African American and European American prostate cancer cells. Scientific Reports. 2018; 8(1): 15063. PMC4712632.


Woods-Burnham L, Stiel L, Wilson C, Montgomery S, Duran AM, Ruckle HR, Thompson RA, De Leon M, Casiano CA. Physician consultations, prostate cancer knowledge, and PSA screening of African American men in the Era of Shared Decision-Making. Am J Mens Health. 2018; 12(4):751- 759. PMCID: PMC6131426.


Please visit https://pubmed.ncbi.nlm.nih.gov/?term=leanne+woods-burnham&sort=date to view additional publications.
Honors and Awards
2021 NIH Health Disparities Research LRP Award
2020 The Cancer Health 25: Black Lives Matter
2020 Faces of Cell, Cell Press, Cambridge, MA
2020 Department of Defense Prostate Cancer Research Program Early Investigator Award, Washington D.C.
2020 Prostate Cancer Foundation Young Investigator Award, Santa Monica, CA
2020 Health Equities Pilot Award, City of Hope, Duarte, CA
2019 Endocrine Society FLARE Fellow