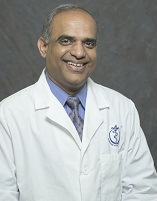 Education
GRADUATE:
University of Health Sciences/Chicago Medical School
Degree: Doctor of Philosophy in Physiology/Endocrinology

University of Madras, Madras Christian College
Degree: Master of Science in Zoology


UNDERGRADUATE:
University of Madras, Government Arts College
Degree: Bachelor of Science in Zoology
Research Interests
Reproductive endocrinology

Gravity during pregnancy

Molecular and cellular antifertility actions of gonadotropin-releasing hormone (GnRH); role of luteal GnRH in corpus luteum demise and parturition; Role and regulation of ovarian GnRH and its receptors in chemoresistant ovarian cancer.
Publications
Singh A, Powell MD, Sridaran R, Krishna A. Effects of seasonal adiposity on ovarian activity of vespertilionid bat, scotophilus heathi: proteomics analysis. Mol Cell Endocrinol. 2014 Oct 8. pii: S0303-7207(14)00310-4. doi: 10.1016/j.mce.2014.09.030. PMID: 25305638

Anjum S, Krishna A, Sridaran R, Tsutsui K. Localization of gonadotropin-releasing hormone (GnRH), gonadotropin-inhibitory hormone (GnIH), kisspeptin and GnRH receptor and their possible roles in testicular activities from birth to senescence in mice. J Exp Zool A Ecol Genet Physiol. 2012 Dec;317(10):630-44. doi: 10.1002/jez.1765. Epub 2012 Oct 1. PMID: 23027641

Singh P, Krishna A, Sridaran R, Tsutsui K. Immunohistochemical localization of GnRH and RFamide-related peptide-3 in the ovaries of mice during the estrous cycle. J Mol Histol. 2011 Oct;42(5):371-81. doi: 10.1007/s10735-011-9340-8. Epub 2011 Jul 19. PMID: 21769536

Singh P, Krishna A, Sridaran R. Changes in bradykinin and bradykinin B(2)-receptor during estrous cycle of mouse. Acta Histochem. 2011 Jul;113(4):436-41. doi: 10.1016/j.acthis.2010.03.008. Epub 2010 May 23. PMID: 20546864

Singh P, Krishna A, Sridaran R, Tsutsui K. Changes in GnRH I, bradykinin and their receptors and GnIH in the ovary of Calotes versicolor during reproductive cycle. Gen Comp Endocrinol. 2008 Nov-Dec;159(2-3):158-69. doi: 10.1016/j.ygcen.2008.08.016. Epub 2008 Sep 10. PMID: 18809405

Chakrabarti N, Subbarao T, Sengupta A, Xu F, Stouffer RL, Sridaran R. Expression of mRNA and proteins for GnRH I and II and their receptors in primate corpus luteum during menstrual cycle. Mol Reprod Dev. 2008 Oct;75(10):1567-77. doi: 10.1002/mrd.20898. PMID: 18363198


Click here to view additional publications.