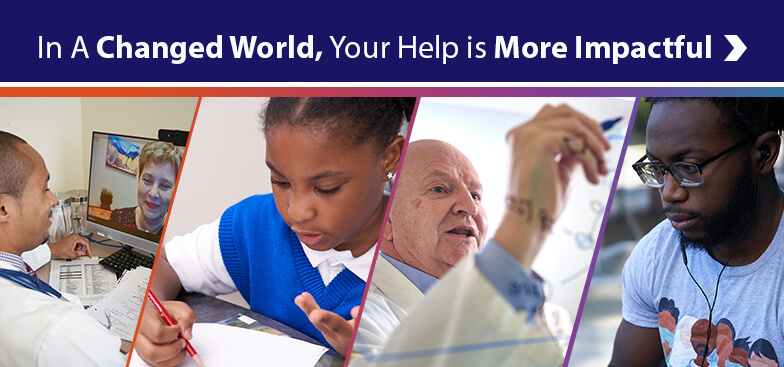 Coronavirus (COVID19):

How You Can Help
In A Changed World, Your Help is More Impactful
As we entered 2020, few of us could have imagined how much our world would change. Then came the first reports of a new infectious respiratory disease, one previously unseen in humans. COVID-19 quickly began spreading around the world, impacting the United States and our Atlanta community. Cases are now rapidly multiplying, and the death rate is climbing. As millions of us have been directed to "shelter-in-place," how we live, work, and play has been significantly impacted.
Morehouse School of Medicine made major adjustments – in how we educate our students, treat our patients, conduct business, and support our community. However, MSM provides essential services. Our mission is to address primary health care through programs in education, research, and service, by increasing the diversity of doctors, physician assistants, researchers, and public health leaders who serve on the front lines of this global battle, particularly in underserved communities. Now more than ever, the world needs what we do best.
We understand that these uncertain times hit people hard in many ways. Many of the most seriously impacted are the very people we serve. If, however, you are fortunate enough to be in a position to continue supporting worthy causes, we ask you to consider enlisting in the fight. Faced with the uncertainty of this pandemic, you may be wondering, 'what can I do? How can I help?' May we suggest four ways to make a significant impact: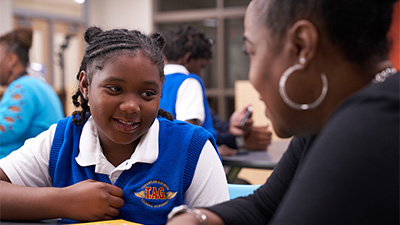 Support 1st-5th grade students at TAG Academy and their families by ensuring they have much needed supplies and food in these particularly challenging times.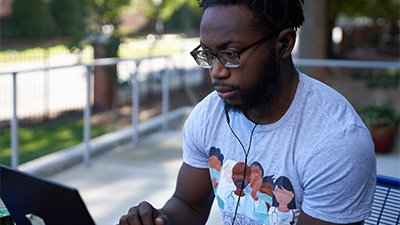 Help us continue educating and graduating the future healthcare leaders our nation needs most—now, more than ever.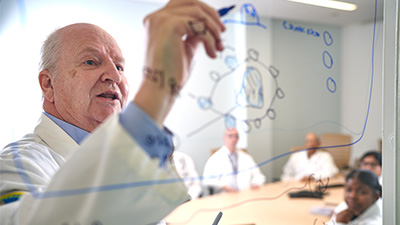 Support student, trainee and faculty scientists specializing in emerging pathogens by expanding their capacity to focus on coronaviruses of all types.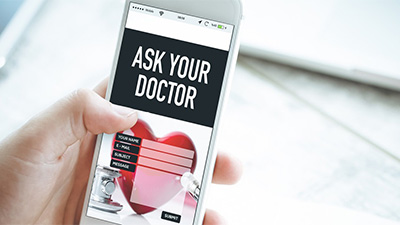 Help us offer virtual compassionate care to decrease potential risk of COVID-19 exposure and partner with physicians in rural communities to reach patients no longer traveling to Atlanta for care.