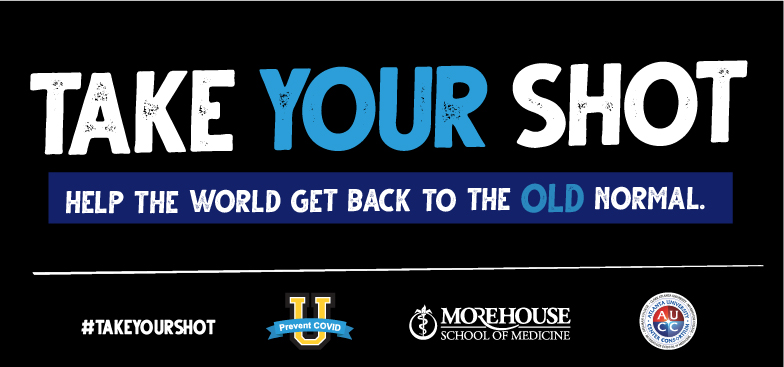 Moderna Vaccine Study
Morehouse School of Medicine is one of 22 institutions across the United States to participate in this important study to look at how well vaccinated young adults (18-29 years) are protected from getting CoVID-19 and also whether being vaccinated prevents transmitting the germ which causes CoVID-19 to others. We already know that the vaccine can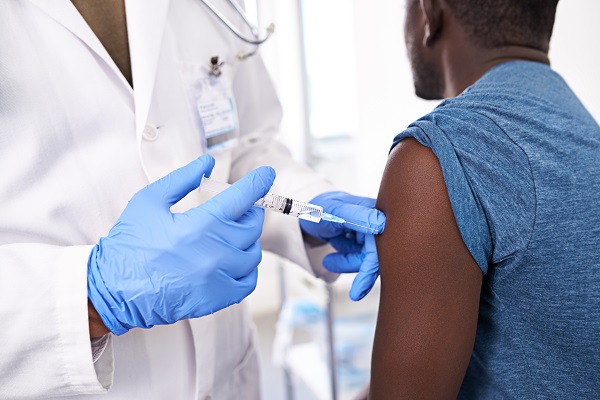 prevent serious CoVID-19 disease, but we do not know if the vaccine will work to prevent SARS-CoV-2 infection in others and that is why this study is so important for us to do.

We are seeking participants that have not yet been vaccinated and have never been diagnosed with CoVID-19. We are also seeking participants who are not interested in receiving the vaccine, as we want their contribution to this study.

'Take the Shot' will enroll 12,000 volunteer young adults across the nation to receive the FDA EUA approved CoVID-19 vaccine (Moderna) and these volunteers will be monitored for 5 months on how well CoVID-19 vaccinations protect and prevent transmission of the virus that causes asymptomatic, mild, and severe disease among others who are around them.
Sign-up Information
Please provide your name, college name and phone number. A study coordinator will contact you to confirm your appointment and provide additional details.
Vaccination Location
Morehouse School of Medicine
720 Westview Dr.
Clinical Research Center (Building F)
Atlanta, GA 30310
Contacts
CoVID-19 Vaccine Safety
This study has received approval by the institutional review board (ethics board)
Moderna CoVID-19 Vaccine is an FDA approved vaccine for emergency use authorization during a pandemic and to date, millions of people have already received the Moderna CoVID-19 vaccine.