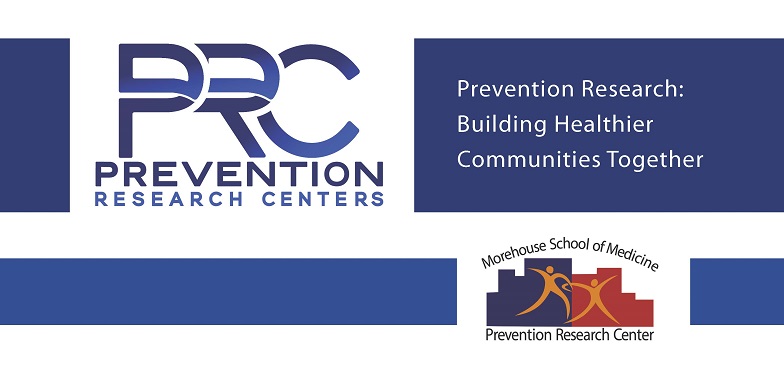 Newsletters
Growth and New Beginnings
This issue, we highlight the growth and expansion of the work being done at the PRC to advance health equity for all. Featuring the new Center Director, Rosanna Barrett, DrPH, MPH, the newest Community Coalition Board Emerging Adult member, Elijah Richardson, MSM MPH student, and new projects expanding to the Latinx community. You will also find updates on Project Take Charge, Community Engagement Day, and student and community contributions.

Celebrating Excellence Through Community Engagement
This issue features the important leadership and service of Community Coalition Board members Thomas Cotton (Vice Chair) and newest member Erin Vinoski Thomas, PhD. You will also find an update on Project Take Charge, the HIV/AIDS prevention and implementation science study with and by young adults 18-25 years old in urban and rural Georgia. In addition, you will learn of the newly established National African American Child and Family Research Center.
Social Justice & COVID-19 Recovery
In this newsletter, we highlight MSM PRC initiatives over the past year designed to listen, respond, and take action through training, capacity building, and resources that address the COVID-19 pandemic. In addition, this initiative reminds us to attend to our mental and behavioral health, promote father engagement, create awareness on the realities of epilepsy, and build strong families.
Communities Fighting COVID-19
We are amid unprecedented times. The COVID-19 pandemic has reminded some and introduced to others what public health is and health disparities are. Health disparities are differences in quality of life and the chances of death from infectious and chronic diseases, among others. These disparities are connected to social, justice, policy, and economic inequities. They are amplified during times of public health crisis.
This edition will educate you and increase awareness about the MSM PRC towards how to successfully navigate the pandemic with credible information designed to support your mind and body. Through strong data (research or evaluation), strategic community engagement and action (policy, systems, and environmental change approaches) we can live in the best ways possible, now, and prepare for recovery, stronger than before.
20 Years of Commitment: Celebrating the MSM PRC
We are humbled and thrilled to celebrate twenty years of the Morehouse School of Medicine Prevention Research Center (MSM PRC)! This success has been the product over 75 other center-affiliated research, evaluation, service and training initiatives created with or by community residents. More importantly, all of this has been founded on countless hours of community-academic-agency partners working together to plan, implement, evaluate and disseminate processes and outcomes that matter.
2017-2018 Morehouse School of Medicine Prevention Research Center (MSM PRC) Community Health Needs & Assets Assessment Results Brief
Morehouse School of Medicine Prevention Research Center Celebrates 20 Years!
Tabia Henry Akintobi, PhD, MPH
The Morehouse School of Medicine Prevention Research Centers (MSM PRC) is twenty years old! Established in 1998, the PRC was founded on principles, values and research criteria designed to flip the script toward community residents and leaders not just participating in, but leading initiatives designed towards thriving, healthy communities.
Health & Wellness Programs at Atlanta Housing Create Community Impact
Howard Grant, Ph.D.
Creating a sense of community where people can come together to live, work, and thrive has been the force behind the Atlanta Housing Authority (AHA). While AHA is known throughout the city for providing safe, affordable housing to more than 23,000 households, what many do not know is the success the agency has in...
Community Coalition Board
LaShawn Hoffman, CCB Chair
The Community Coalition Board is at the forefront of ensuring that the work of the Morehouse School of Medicine Prevention Research Center is closely aligned to research practices and outcomes truly benefitting the community. From the various community trainings to the implementation of key interventions, the CCB practices the principles of...
The Managing Epilepsy Well Special Interest Project
April L. Nellum, Ph.D.
The Adapting Epilepsy Self-Managemnt Programs for Blacks in Georgia Study is a Special Interst Project of the MSM PRC. Using a community-engaged approach, the purpose of this study is to...
Our Community Health Worker
Travie Leslie
Travie G. Leslie is a 27-year veteran of community and neighborhood development. Among the projects she has worked on is the Accountable Community Healthy Together (ACHT) which targeted NPU V neighborhoods to empower residents on nutrition, environmental, mental health and stabilization of seniors and single mothers.
Community Engaged Leadership to Strengthen Community Health
Community design assumes a major role in the health outcomes of community members. Despite decades of research and programs, chronic medical conditions (such as diabetes and cardiovascular disease) remain a significant public health problem in the United States, especially for low income, racial and ethnic...
Through Adversity We Advance
Evonne Perdue

When it comes to adversity, none are immune. At Weight Loss Equals Health Gain we view adversity as a way not to hinder but to advance our community's growth.
Who's At Risk?
In the U.S., over 29 million people have Type 2 Diabetes. This is over 9% of the population or roughly one in every eleven people. Of these, over 8 million are undiagnosed and unaware they have the disease.
What is Asthma?
Asthma is a chronic disease that a­ffects the lungs and causes periods of wheezing, breathlessness, chest tightness, and nightly/early morning coughing.
What's All this Talk about Screening?
Cervical cancer can be found early and even prevented with routine screening tests. The Pap test is the main screening test for cervical cancer and pre-cancerous changes.
What is Stress?
Stress can be defined as the brain's response to any demand, real or imagined, positive or negative. Routine stress includes the pressures of work, family, and other daily responsibilities.
What Are the Types of Pancreatic Cancer?
The cells of the pancreas form different types of tumors. The two types of pancreatic cancers include exocrine pancreatic cancers and endocrine pancreatic cancers.
How Do You Get HIV/AIDS?
HIV is only transmitted from an infected person to another person through direct contact with the following bodily fluids: blood (including menstrual blood), semen/cum/pre-cum/ejaculate, vaginal secretions, and breast milk.
What is Cardiovascular Disease?
Cardiovascular disease is commonly referred to as Heart Disease and describes a range of conditions that affect the heart, mostly related to a process called artherosclerosis.
Why is Quality Parenting Important?
Higher self-esteem, less antisocial behavior, better social skills, healthy psychological adjustment and better physical health have all been shown to come from quality parenting.